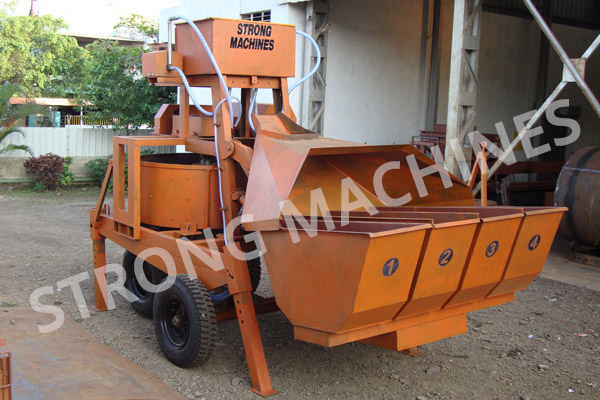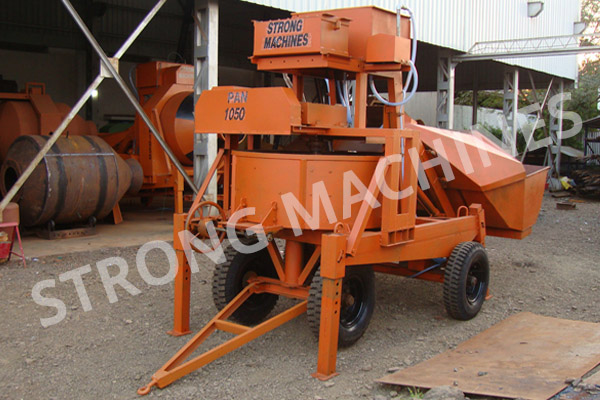 Pan Mixer Concrete Mini Batching Plant (CCP)
Since 1987 we have shipped thousands of STRONG mixers, many with optional equipment, to producers of concrete products around the world. It combines the advantages of simplicity, ruggedness and exceptional service life. That translates into excellent value. Continuous development and enhancement has made it a fully mature machine, ideally suited for a wide range of mixing tasks.
Strong Machines make PM series is widely used on various construction sites as it's a compact batching machine having features like separate weighing of material, auto water dozing system, admixture dozing and printing facility and it comes on 4 pneumatic tyres with tow bar facility which makes it easy to move and shift on site.
TECHNICAL SPECIFICATION
Model

PM 550

PM 800

PM 1050

PM 1400

Output capacity/ Hour

8 – 10 M³

10 -12 M³

12-15 M³

15-17 M³

Mixer type

Reversible drum type mixer

Mixing and discharge of concrete

Forward rotation of the drum mix the material and reverse rotation of the drum discharge the concrete

Main drive of the mixer

10 HP

10 HP

15 HP

20 HP

Material weighing system

Digital load cell based weighing of the material in each bin

Water tank capacity

150 litre

200 litre

250 litre

300 litre

Water feeding system

Flow rate based accurate water feeding system

Pneumatic tyres

4 no

4 no

4 no

4 no

Hydraulic tank capacity

40 litre

40 litre

60 litre

90 litre

Centralized lubrication system

Inbuilt centralized lubrication system

Tow bar facility

Yes

Yes

Yes

Yes

Control panel

Micro processor based control panel

Total connected power

12.5 HP

12.5 HP

17.5 HP

23 HP

Suggested DG set

25 KVA

25 KVA

30 KVA

40 KVA
OPTIONAL ACCESSORIES
Printing facility
Auto Admixture dozing system
Single/two/three bin system